Product Name: Crawler Harvester Transmission Assembly
TECHNICAL PARAMETER
Type : Meshing Sleeve Type
Application Mode : Track Combine Harvester
No. of Speeds : 03 (Low- medium- high)
Brake : Two cable for LH &RH- internal (Oil Immersed Brake -OIB)
Steering : Hydraulically operated for LH & RH
Speed Control Method : HST hydraulic
Input torque: 255 N.m
Output torque: 4150 N.m
Steering structure type: claw clutch + built-in wet friction disc clutch
Gear oil capacity: 20L
Working medium: N100D transmission, hydraulic oil
Gear ratio: 1st gear 25.259, 2nd gear 13.462
Main application model: combine harvester with weight of 3-5 tons
ADVANTAGE
Using a new type of steering and walking system and electro-hydraulic control system, the harvester can turn a large turn, that is, one side of the crawler walks slowly and the other crawler goes fast;Turning a small turn means that one side of the crawler brakes and the other crawler moves forward; Zero-radius turning, that is, one track advances and one track retreats.
Small turning radius, Improve operation efficiency, flexible and reliable operation, and shorten operation waiting time.
Improve the ability of the harvester to prevent sinking
Improve the service life of the harvester crawler.
Meet the requirements of high efficiency, energy saving and environmental protection, and reduce fuel consumption.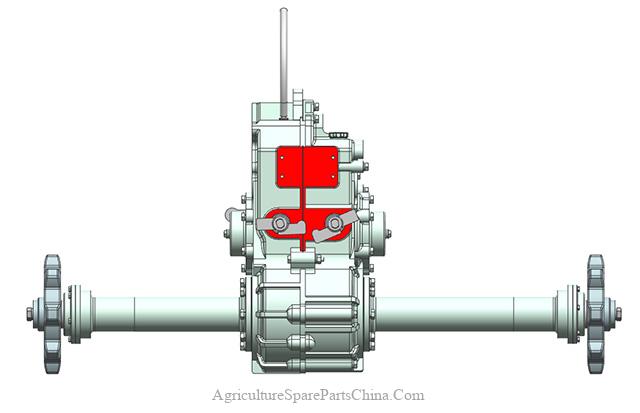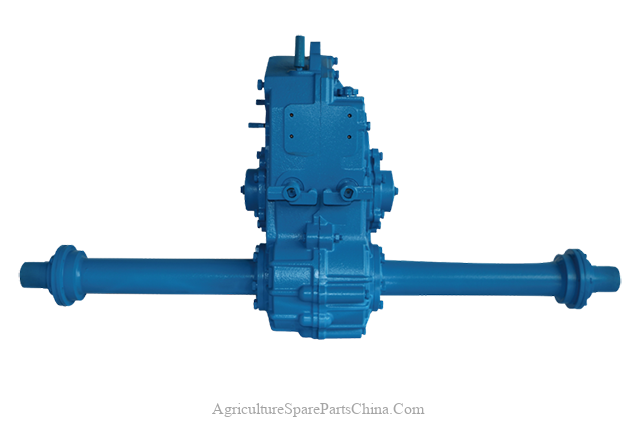 Crawler Harvester Transmission Assembly, ZOOMLION Track Harvester